Hi there, hope you're having a great Friday!
This is Colm and Simon from CommerceGurus, with a handpicked weekly roundup of eCommerce articles.
---
Tracking conversions across multiple sources is essential for growing eCommerce stores. It helps you determine which channels work the best for your business and where there's room for improvement. You can use this information to grow your bottom line.
To do this in WooCommerce, you will need a pixel manager plugin that lets you track ad and marketing campaigns from a single place.
In this article on our CommerceGurus blog, we'll review the Pixel Manager for WooCommerce plugin in detail. We'll start by explaining what it does and highlight its key features.
We'll also show you how you can get started with it and see how it compares to other WooCommerce pixel manager plugins.
Learn about Pixel Manager for WooCommerce
---
As themes get more complex, more and more store owners are wondering "Why is my WooCommerce theme so slow?" I'll help you get to the bottom of the problem.
One report found that conversion rates drop by an average of 4.42% with each additional second of load time. Therefore, if your store is generating $20,000 in sales a month, it could potentially be losing around $10,000 in sales a year due to a delay of just one second.
Barn2 has looked at what makes WooCommerce themes slow and what you can do to rectify performance issues.
Switching to a theme like Shoptimizer can lead to dramatic improvements. It's built for speed and with the bundled CommerceKit plugin you can consolidate modern eCommerce features into a single performance optimized plugin.
Learn about why WooCommerce themes are slow
---
With Black Friday and Holiday season coming in hot, Oddit has assembled a section-by-section breakdown of the first 5 sections of a product page and what to look out for.
As they put it, "that's where the money is made".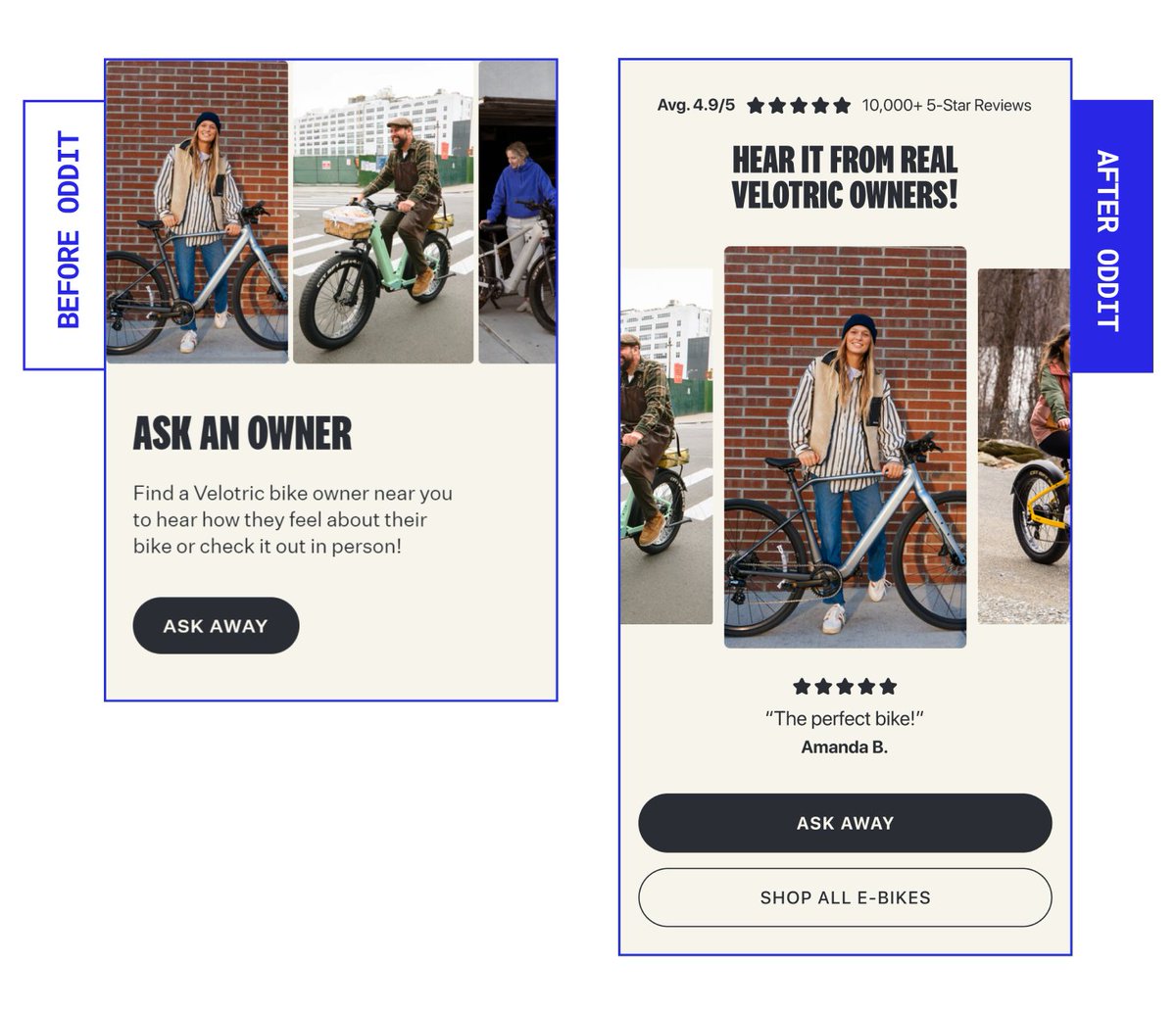 There are some top examples in the thread of before and after redesigns and is an excellent discussion to bookmark if you are thinking about improving sections of your online store.
Check out Oddit's Product Page Teardown Thread
---
Limited Supply is an eCommerce show hosted by Nik, Founder of Sharma Brands, and Moiz, Founder of Native Deodorant.
This excellent episode explores the hidden world of infomercials—and explains why they're one of the most underutilized— and best— forms of validation for your brand.
Nik and Moiz also unveil their best tips for creating a killer landing page, including the top five things you absolutely must do to ensure it converts. If you aren't incorporating things like buy now, pay later options, price per unit, or fail-safe options, then you cannot afford to miss this episode.
Watch Limited Supply: Make Your Landing Page Convert
---
TextFx is a set of 10 focused tools that range from finding similes and acronyms for a word, to asking for a point of view.
A slider allows you to control the 'temperature of the creativity' used to answer the prompt.
If you're working on product descriptions or even your company blog there are some common stumbling blocks along every writer's journey.
What's another adjacent word? How do I make this line snappier? Is there an angle to this I'm missing?
The real goal of TextFx is to introduce users to working with language in ways they wouldn't have thought about earlier.
Store owners, we want to hear from you!
We'd love to hear how your business started. Get your store featured in a future issue and reach thousands of subscribers!
That's it for this edition. Simply reply to this email if you have any questions or suggestions, we read every message. Have a great week and best of luck with your projects!
Colm and Simon from CommerceGurus