Plus: Dynamic product tables • WordCamp Dublin • Coffee side-hussle making $1.8k • Squeezing extra email value
Hi there, hope you're having a great Friday!
This is Colm and Simon from CommerceGurus, with a handpicked weekly roundup of eCommerce articles.
Enjoy!
---
If you're trying to decide what the best eCommerce platform is for your online store then you'll love this post. Trying to decide what the best platform is for your eCommerce website is one of those rabbit holes that you can easily get lost down for weeks and months on end.
Well what better way to help you solve any of your lingering doubts about how to get your eCommerce empire off to a flying start than to hear directly from some of the best and brightest minds in the world of eCommerce!
---
Would you like a simple way to create sortable, filterable and scalable WooCommerce Product Tables?
Over on Create and Code, we look Ninja Tables Pro - a great solution for any WooCommerce store which sells products with complex data features, best displayed within a table.
Read the Ninja Tables Pro review
---
We're excited to attend WordCamp Dublin, taking place October 19-20. There are over 300 attendees expected and there are some fantastic speakers in the lineup, coming from Europe and even further afield.
If you're near Dublin, tickets are still available and are only €25 which includes 2 days of talks, unlimited coffee, lunches both days, and an after-party. It's super value.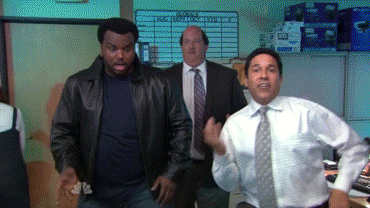 ---
I enjoyed this story on Indie Hackers about a dad who created a side business selling coffee via a WooCommerce store, and is now making $1.8k a month. To quote from the piece:
"I have always felt that the corporate grind of the nine-to-five beats you down. My hope is that over time one of my business ideas (or many of them) will set me on my way to financial freedom. I like the idea of generating a passive income and being something of a digital nomad."
We'll drink some Arabica to that.
---
Beka Rice over on Jilt has a great piece on how to extract more value from your confirmation emails.
It'd be worth combining her techniques with our post on WooCommerce email customization. Remember not to include everything, it'd be important not to swamp a new customer with too much information. Try tweaking your emails to include 1-2 additional features and letting them run for a month to see what the results are like.
---
Latest Shoptimizer updates
If you've been using our Shoptimizer WooCommerce theme, we added some more features in the latest 1.8.1 release. Some noteable points:
If you're using Elementor Pro you can now use custom headers and footers with the theme.
You can change the bag icon style to a cart - quite a few people asked for that.
See everything on the theme's changelog page.
---
That's it for this edition. Simply reply to this email if you have any questions or suggestions, we read every message. Have a great week and best of luck with your projects!
Colm and Simon from CommerceGurus