Hi there, hope you're having a great Friday!
This is Colm and Simon from CommerceGurus, with a handpicked weekly roundup of eCommerce articles.
It's issue 200 of this newsletter, we've kept this weekly update going for 4 years now so a big thank you for being a subscriber! 🎉
Remember that you can also see all past issues on our site!
---
Over the past couple of weeks, Google has been sending out email notices through the Google Search Console regarding a new metric called INP. These notices had the subject line, "Core Web Vitals INP issues detected on your site."
If you have received an INP warning, don't panic!
These warnings aren't being sent because something has just broken on a site.
They're being sent because INP is a new metric Google will use as part of their search engine rankings algorithm from March 2024.
INP measures how quickly your pages respond to user interactions, such as button clicks, by displaying visual feedback, such as updating the shopping cart icon or changing a product color.
In this detailed post, Joe takes a closer look at what INP is, how it is measured and steps you can take to improve it.
Learn more about INP and how to Measure and Improve it
---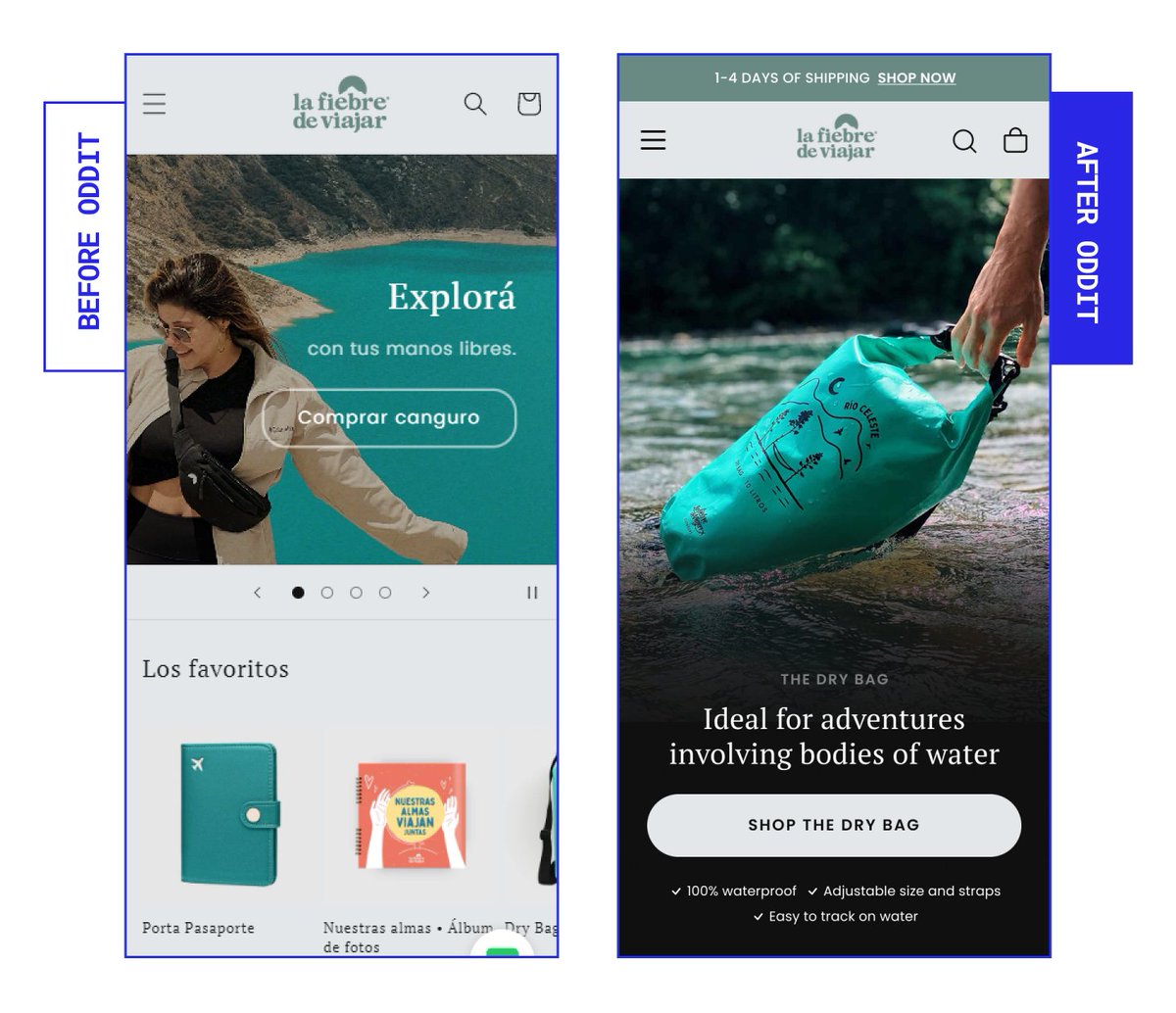 One of my favorite Twitter accounts is Oddit, who present some excellent examples of before/after improved eCommerce UX.
This screenshot is a nice example of their recommendation of ditching the carousel and focusing instead on a particular product.
With a clear and commanding full width call to action button and a showcase of key product features (e.g. 100% waterproof) the result is much improved.
---
Inside the WordPress settings, one option stands out due to its significant impact on search engine optimization (SEO) – the 'Discourage search engines from indexing this site' setting.
When enabled, this function essentially tells search engines to ignore the website, leading to drastic SEO consequences.
In this article, Dumitru Brinzan outlines the severe consequences this setting, when enabled, can have on your SEO traffic.
Users may have unknowingly enabled this setting, perhaps even for years, without understanding its severe impact on their site's visibility in search engine results.
Read more about the 'Discourage Search Engines' Option within WordPress
---
Rodolfo from Business Bloomer has created a snippet to fight against My Account Page registration spam, without installing yet another captcha plugin.
He did it by adding a custom input field to the My Account Register form with an empty value.
But it is visible to spam bots, which will try to post a value. The trick here is the validation check; an error will be generated if the input has a value, and therefore could prevent many fake registrations going through.
See the My Account Registration Anti-Spam Code Snippet
---
Bento Grids is a curated collection of tiles-based layouts that were popularized by Apple with their summary slides.
The main idea behind bento is to present the key takeaways in a very visual and easy-to-consume way. Bento layouts are great for showcasing brand identity, summarizing product features, and much more.
Discover Examples of Bento Grid Designs
Store owners, we want to hear from you!
We'd love to hear how your business started. Get your store featured in a future issue and reach thousands of subscribers!
That's it for this edition. Simply reply to this email if you have any questions or suggestions, we read every message. Have a great week and best of luck with your projects!
Colm and Simon from CommerceGurus